2023 GPLEX MINI: BROOKLYN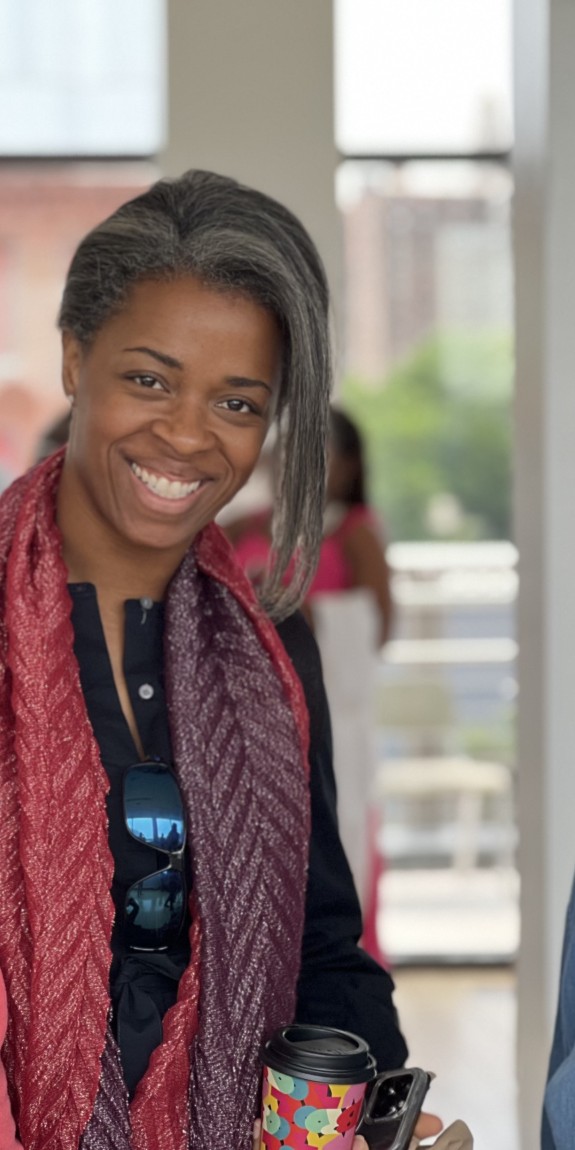 Two days in Brooklyn, NY, ahead of Juneteenth, The Economy League will take 40 select participants to experience Brooklyn through the lens of minority-owned businesses. 

Participants are selected through a competitive process with a goal of representing the geographic, demographic, sector, and industry diversity of the region. To be eligible, applicants must live or work in the Greater Philadelphia region and serve in a leadership role in a business, nonprofit, community, or government organization.

GPLEX MINI took place 
Thursday, June 15 through Friday, June 16 2023
Day 1: 6/15

Day 2: 6/16

3:30 Meet at 5th & Market

4:00 Bus departs for Brooklyn

6:30 Arrive at Wyndham Garden

7:30 Dinner Reservations

 

 

8:00 Continental Breakfast at hotel

8:45 (Sharp) Bus departs for the Yard

9:30 Driving bus tour of the Yard

10:30 Panel Discussion

11:30 Bus departs to FCM

12:30 Tour of FCM

1:00 Lunch (vouchers provided)

2:00 Bus departs for Javits Center

3:00 Walking tour of Javits Center

4:00 Bus departs for Philadelphia
SPEAKERS: 
Lindsay Green President & CEO Brooklyn Navy Yard Development Corporation
Eleni Delimpaltadaki Janis Managing Partner and Chief Investment Officer Equivico
Shari Suchoff Executive Director Brooklyn Communities Collaborative
Juan Adorno Principal JPX Capital Consulting
Nancy Carin Executive Director Business Outreach Center Network
Brooklyn Navy Yard
The Brooklyn Navy Yard (the Yard) is a mission-driven industrial park that is a nationally acclaimed model of the viability and positive impact of modern, urban industrial development. The Yard is home to 450+ businesses employing more than 11,000 people and generating over $2.5 billion per year in economic impact for the city. The Brooklyn Navy Yard Development Corporation (BNYDC) is a not-for-profit corporation that serves as the real estate developer and property manager of the Yard on behalf of its owner, the City of New York. BNYDC strives to provide an environment in which diverse, innovative companies can take root and grow.
Flatbush Caton Market
Located at the bustling intersection of Flatbush and Caton Avenues in the heart of a community with a rich Caribbean tradition, Flatbush Caton Market (FCM) was established in 2000 as an open-air market through the pioneering advocacy of Honorable Dr. Una Clarke, the first Caribbean-born woman elected to the City's legislature. In 2001, FCM broke ground for the construction of a permanent building to provide an indoor home at affordable rates to former local street vendors. Since then, FCM has stood the test of time as a commercial and cultural institution housing over 40 merchants, community events and a seasonal farmers market. In 2013, the New York City Economic Development Corporation (NYCEDC) released an RFP for a developer to purchase, re-develop, and manage the Market, including a permanent home for the FCM. BRP companies along with Urbane Development are part of the joint venture partnership awarded the development project and manage the redevelopment of the Market.
Javits Center
Operated by the New York Convention Center Operating Corporation (NYCCOC), a public benefit corporation, the Javits Center has played a critical role in New York's recovery and resurgence, helping to create a safer and stronger future for the Empire State. With an historic expansion project completed and 850,000 square feet of flexible exhibition space along the scenic Hudson River, this iconic facility is continuing to drive the economies of New York State and New York City by hosting blockbuster events of all shapes and sizes.
All-Inclusive:
Your cost of a ticket includes transportation to and from Brooklyn on a coach bus, one night in a hotel, and all meals during the trip. 
There will be built in time for networking, strategic pairing for relationship building, and multiple site tours.