Research
Since 1909 the Economy League has been our region's trusted advisor, producing actionable, independent intelligence to guide regional decision-making. We produce an array of research products, including data briefs on regional economic trends, as well as deeper dives into regional challenges and opportunities.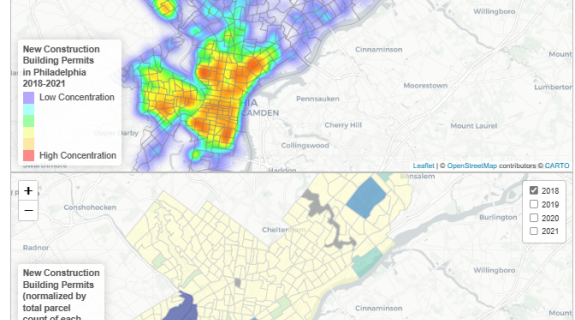 Our Research Agenda
With guidance from our Research Advisory Committee, we have developed a core set of research priorities, all aligned with our mission of fostering inclusive and equitable growth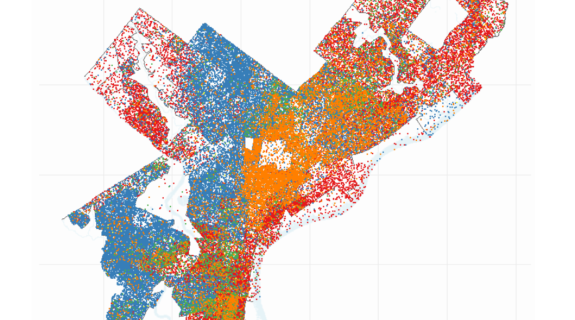 ACTIONABLE INTEL: Leading Indicators
Leading Indicators is the Economy League's regular data newsletter, providing digestible, accessible analysis of data on timely topics such as regional economic trends, local labor and housing markets, and the business ecosystem. We are especially proud of our Color of Inequality series, which won a national award! Feel free to reach out to us with ideas.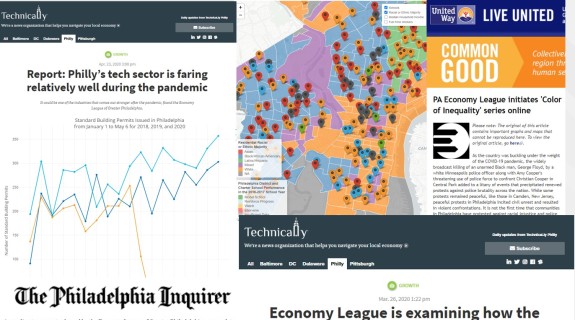 INDEPENDENT ANALYSIS
Several times a year we produce deeper analyses on topics of interest to our region. In recent years we have worked on infrastructure, pardon reform, the food economy, and workforce development. We are planning a late Fall 2023 release of a report on property values in Philadelphia from 1950-2022. Stay tuned!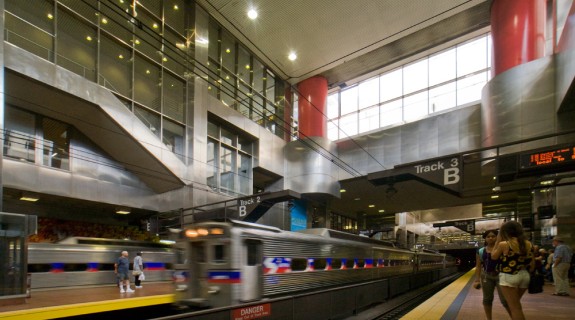 Civic Consulting
As an nonpartisan independent nonprofit research organization, we offer high-quality consulting services to the nonprofit and public sectors. Recent clients include: SEPTA, PHL Airport, Temple University Lenfest North Philadelphia Workforce Initiative, University City Science Center.
Get the latest insights and data for Greater Philadelphia right to your inbox.