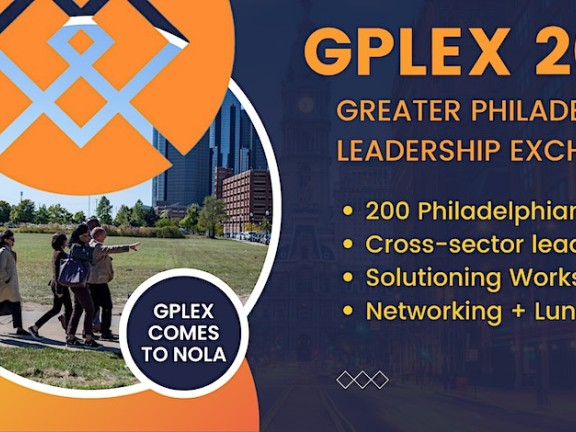 Join cross-sector leaders from Philadelphia for small group conversations, networking, and problem-solving.

Our diverse group of Philadelphians travels to a different city for the Greater Philadelphia Leadership Exchange each fall. This year, we're heading to New Orleans! We're excited to explore various topics and places that make your region great and learn from your leaders.
On Monday, October 2, we will convene small conversation groups and conduct a moderated workshop focusing on the ways leaders like you make informed and impactful change. We hope you will join us as an expert in your field and as a valued guest.
Agenda:
9:30am - 10:45am
Panel Discussion
10:45 am - 12:30 pm
Workshop
12:30 pm - 1:15pm
LUNCH