In Person Event
Cross-Sector Collaboration
GPLEX360: Pardon Me Film Screening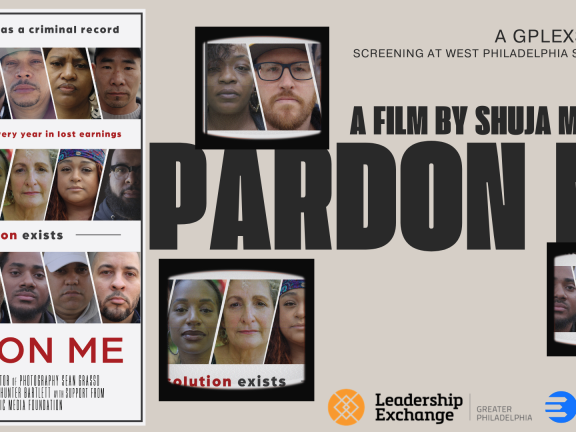 This session is part of the Economy League of Greater Philadelphia's GPLEX360 series. It will be hosted at West Philadelphia Skills Initiative.
Pardon Me is a documentary short film that presents the case for how pardons can give individuals the opportunity to live as full citizens and contribute to their best ability, at the same time uplifting the lower income communities in which they live.
The screening of this 30 minute film will be followed by a conversation with the director and experts in the pardon space, and a discussion about Philadelphia-area challenges and opportunities.
The film features interviews with key civic leaders and the stories of two people going through the pardon process, one of whom received a pardon.
The United States has the highest number of citizens with criminal records in the world: Nearly one in three American adults. Pennsylvania has historically had the fifth largest population of incarcerated people and the third largest population of people under carceral control (including people on parole and probation) in the country. Until recently, Philadelphia has had among the highest numbers of its citizens arrested and convicted of crime, with over 90% of those in state prison being released back to to poor communities.
Given the tremendous challenge of finding employment with a past criminal history, it's unsurprising that these areas of our country have high rates of unemployment and poverty.