2023 Well City Challenge Finalist Blog: The Hermitage Philadelphia's Origin Story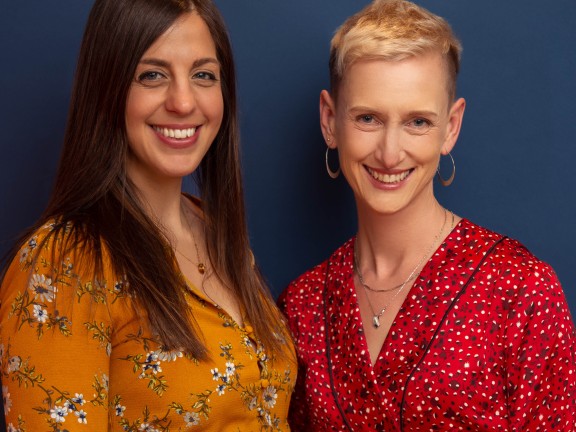 The Hermitage Philadelphia's Origin Story
Team: The Hermitage Philadelphia by Elizabeth Seeley, Lois Volta and Shushma Shah

Elizabeth Seeley, Lois Volta and Shushma Shah founded The Hermitage Philadelphia aiming to establish a not-for-profit retreat center for Community Mental Health professionals at the historic Hermitage Mansion in Fairmount Park, Philadelphia. The Hermitage Philadelphia is a finalist for the 2023 Well City Challenge.

Our vision for The Hermitage Philadelphia was born out of our backgrounds in mental health and domestics, and our hope to build a regenerative place for mental and behavioral healthcare professionals.
With Elizabeth's expertise in behavioral health and Lois's work in homes creating functional and nurturing spaces, we realized we could work together to meet a need we saw in the behavioral health community. We both had similar dreams to build a place like this, but our vision came to life during the pandemic, planning together through Lois' screen door, planting the seeds for what would become The Hermitage Philadelphia.
Our project will turn the historic Hermitage mansion into a sanctuary for people who work in the community behavioral health field and are experiencing burnout. We've been working with the Fairmount Park Conservancy to obtain occupancy, and ultimately breathe new life into the storied building.
Being in nature can be therapeutic, so within The Hermitage we're looking to have a community garden where people can put their hands in the soil, go for nature walks on paths, and relax on a porch rocking chair. We need a space for the vital members of our behavioral health community and larger Philadelphia community to relax, reset, and benefit from different healing modalities.
We've seen firsthand the challenges mental health practitioners experience. This field presents unique difficulties—it can be difficult to feel understood by friends and family, especially when dealing with heavy subjects related to our clients. The Hermitage will provide a space for practitioners to be in community with others who go through the same things and who understand them.
The Well City Challenge has connected us with a wealth of knowledge and resources that has enabled us to take this idea to the next level. The Hermitage Philadelphia will be a transformational opportunity for mental and behavioral health practitioners. This space could also serve as a blueprint for others like it, to create communities around healing for other professions and groups in need. We believe this will be the first of many.
Visit our website here! https://www.thehermitagephiladelphia.org/