Building Momentum for Change: The Vision of Healthy Town Tioga Project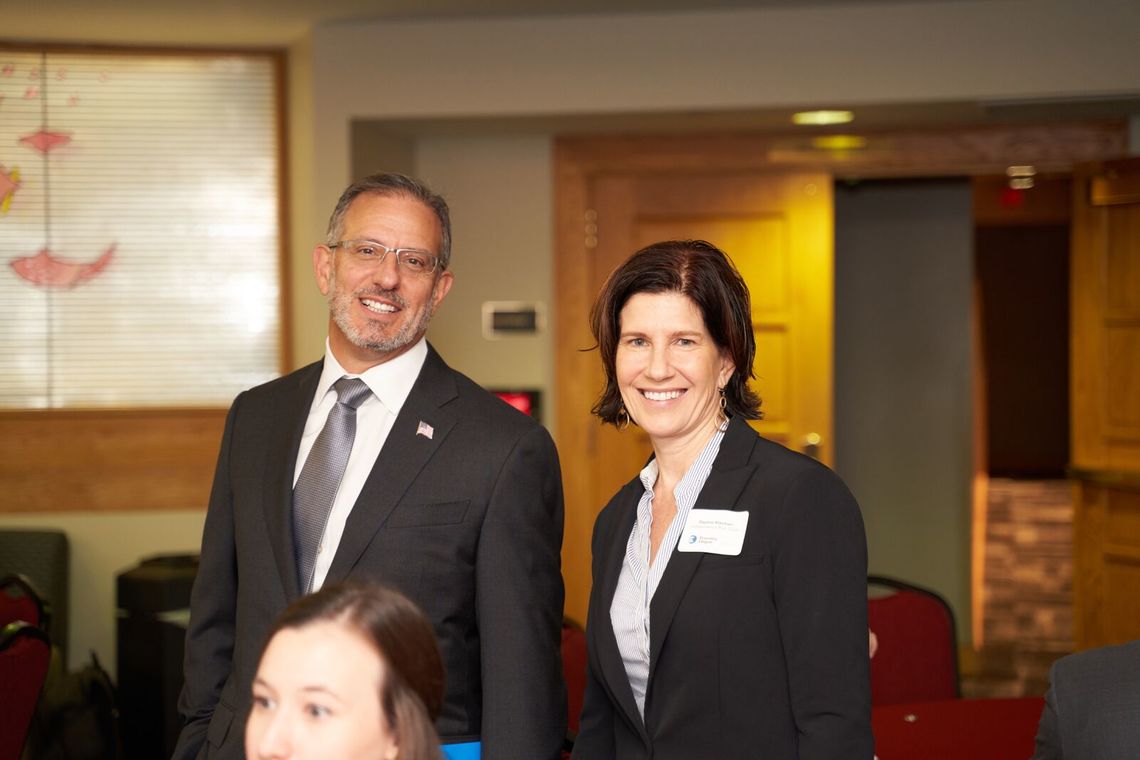 The many layers of the Healthy Town vision reflect the breadth of investment and support necessary to effectively drive inclusive growth and shared prosperity at the neighborhood level.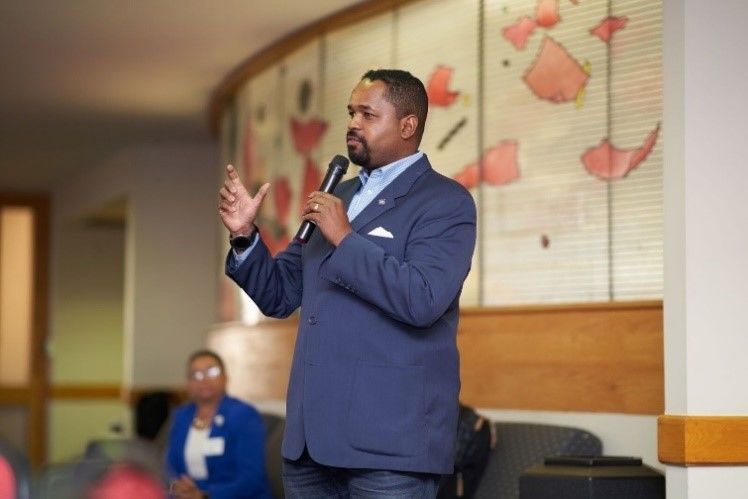 What does it take to help drive inclusive growth and shared prosperity for all of Philadelphia? For many communities in the city, such as those in North Philadelphia, a history of disinvestment and redlining can make driving inclusive growth and shared prosperity a daunting task. From workforce development to poverty to housing, residents of these communities face some of the most complex challenges in the city today-- challenges that lead to lower economic and health outcomes than the rest of the city. Complex challenges require solutions that are well-coordinated and deeply collaborative. So, on the morning of October 2nd, more than 50 leaders from the community, nonprofits, educational institutions, government, philanthropy, and the private sector convened at the Medical Student Faculty Center at Temple University Health Sciences Campus to discuss these challenges and to learn about Healthy Town Tioga Project. This community-informed and holistic neighborhood redevelopment plan put forth by TPP Capital Management Group aspires to improve both health and economic outcomes for North Philadelphia residents. [1] Based on research about the forces that drive inclusive growth, Healthy Town Tioga Project seems poised to help advance shared prosperity in this neighborhood.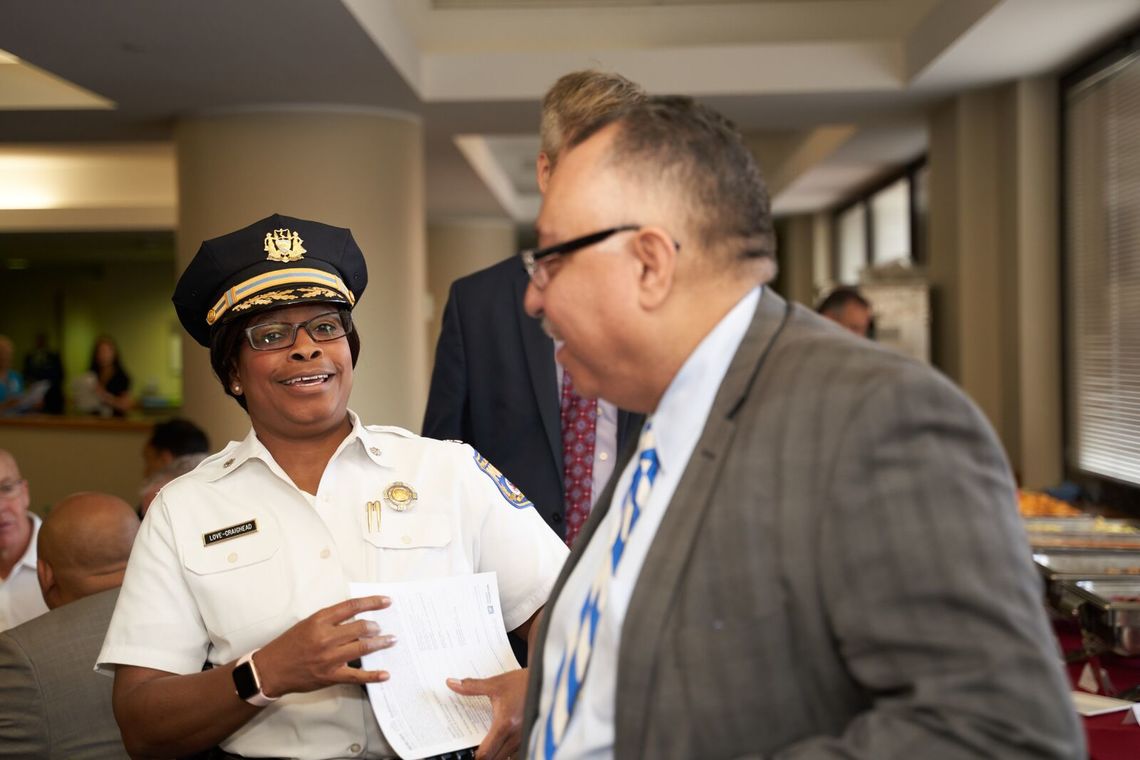 The vision for Healthy Town Tioga Project utilizes a whole neighborhood concentrated health and wellness development model to drive inclusive neighborhood growth without displacing current North Philadelphia residents. TPP Capital Management, the minority-owned development group behind Healthy Town Tioga Project, plans to develop forty-one vacant sites in a five City-Square Block Area adjacent to Temple University's Health Sciences Campus & Temple University Hospital. The project area and vacant land fall within 2 Federal Qualified Opportunity Zones (QOZ's) that are eligible for capital gains investment. Healthy Town Tioga Project will develop these vacant lots into transit-oriented multifamily workforce condos for middle-income service workers, affordable co-living rental suites for health care & food entrepreneurs, graduate student housing, and mixed-income senior housing 55+. One of the project's most innovative features is its inclusion of amenities to create healthier communities and meet the needs of current North Philadelphia residents. A "Smart Neighborhood Technology Innovation Showcase, Research Lab & Apprenticeship Center" will outfit units with 5G capabilities, while at the same time providing a research lab and apprenticeship opportunities to neighborhood residents. Healthy Town Tioga Project also incorporates a series of pilot programs addressing challenges such as environmental health and food insecurity. These pilots include a small-scale Reading Terminal-style farmers' market, nutrition education programs, an indoor vertical farm, workforce development and career readiness programs, and vibrant public space revitalization.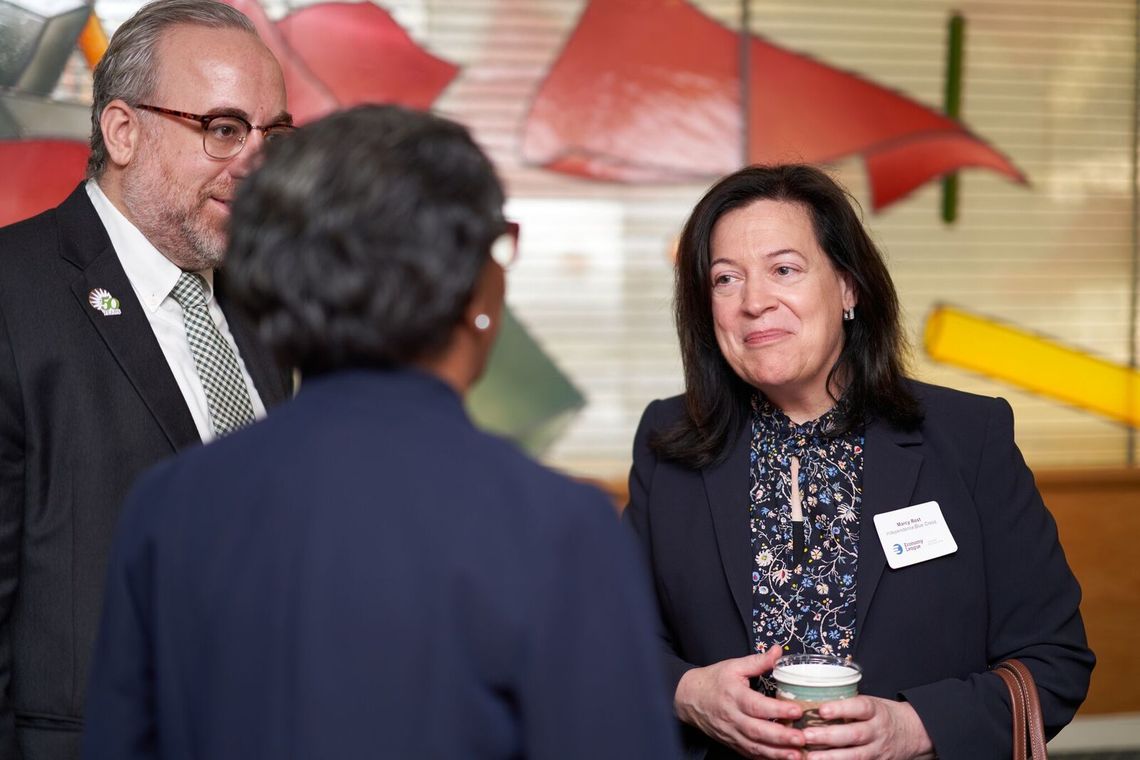 The many layers of the Healthy Town vision reflect the breadth of investment and support necessary to effectively drive inclusive growth and shared prosperity at the neighborhood level. Affordable housing, quality education, job training and placement services, fresh healthy food, and vibrant public spaces are all research-proven pillars of inclusive neighborhood development. The Healthy Town Tioga vision checks many, if not all of the boxes for supporting these pillars. Beyond these broad categories, Healthy Town Tioga is also poised to address the challenges that Economy League study demonstrates are unique to North Philadelphia. Our research conducted with Temple University's Lenfest North Philadelphia Workforce Initiative shows that integrated solutions have the greatest potential to help achieve greater shared prosperity in many North Philadelphia communities. Through extensive community conversations and quantitative study, we learned that leading challenges facing communities like Tioga stem from a lack of access—whether it is access to stable and affordable housing, sustainable employment, digital services, affordable childcare, quality education or transportation. However, increasing access to these individual components in isolation is not enough to move the needle for residents. It is precisely this integrated approach that makes Healthy Town Tioga such a compelling project. It aims to uplift a community by extending beyond simple real estate development—instead collaborating to bring an integrated set of amenities and services to the community.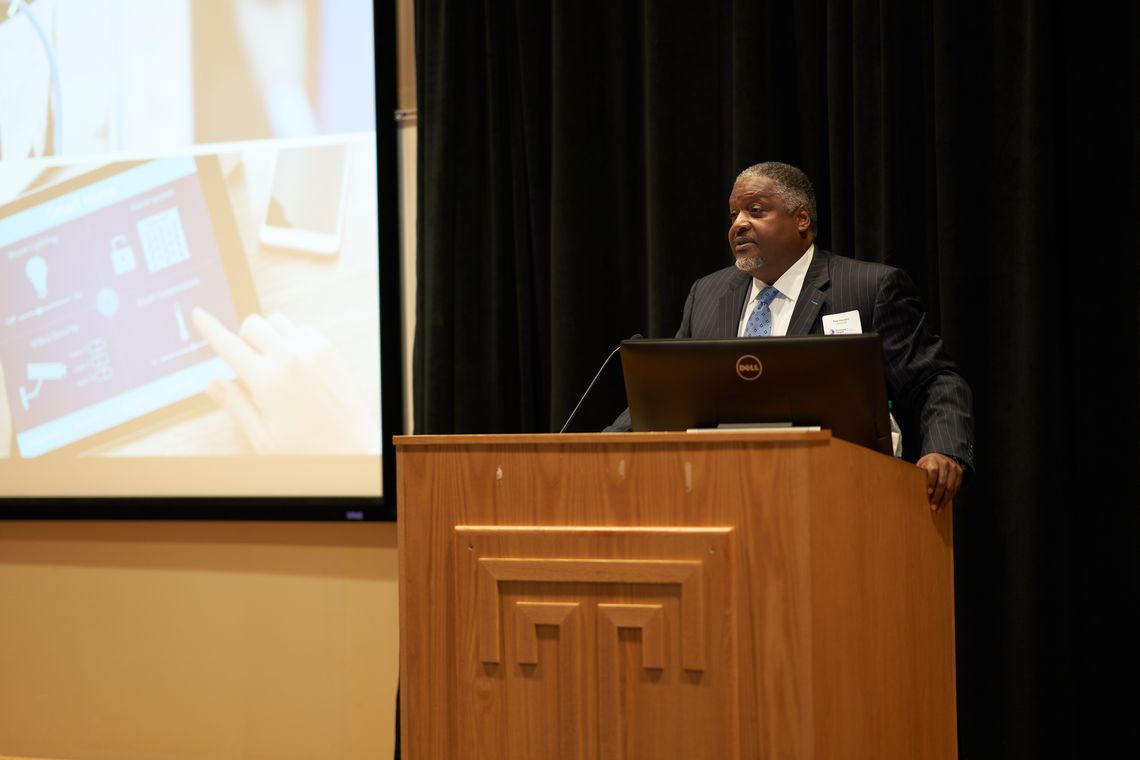 On October 2nd, many stakeholders involved with Healthy Town Tioga Project took the stage to speak about their contributions to and their support of the collaborative vision. Speakers included Dan Hilferty, CEO of Independence Blue Cross and Chairman of the Greater Philadelphia Chamber of Commerce; Dr. Mary Ellen Caro, president of Peirce College, a workforce development and educational partner; Ellen Hwang, Philadelphia Program Director for the Knight Foundation; Sharmain Matlock Turner, President and CEO of the Urban Affairs Coalition, which is invested in sustainable community development; Matt Rader, President of the Pennsylvania Horticultural Society, which  will work the community and TPP Capital to revitalize the Healthy Town Tioga Project's public spaces; Pete Goodwin, CEO of Circle Gx, which is bringing digital solutions to the neighborhood; and State Senator Sharif Street, whose advocacy in the political sphere is elevating important community development conversations.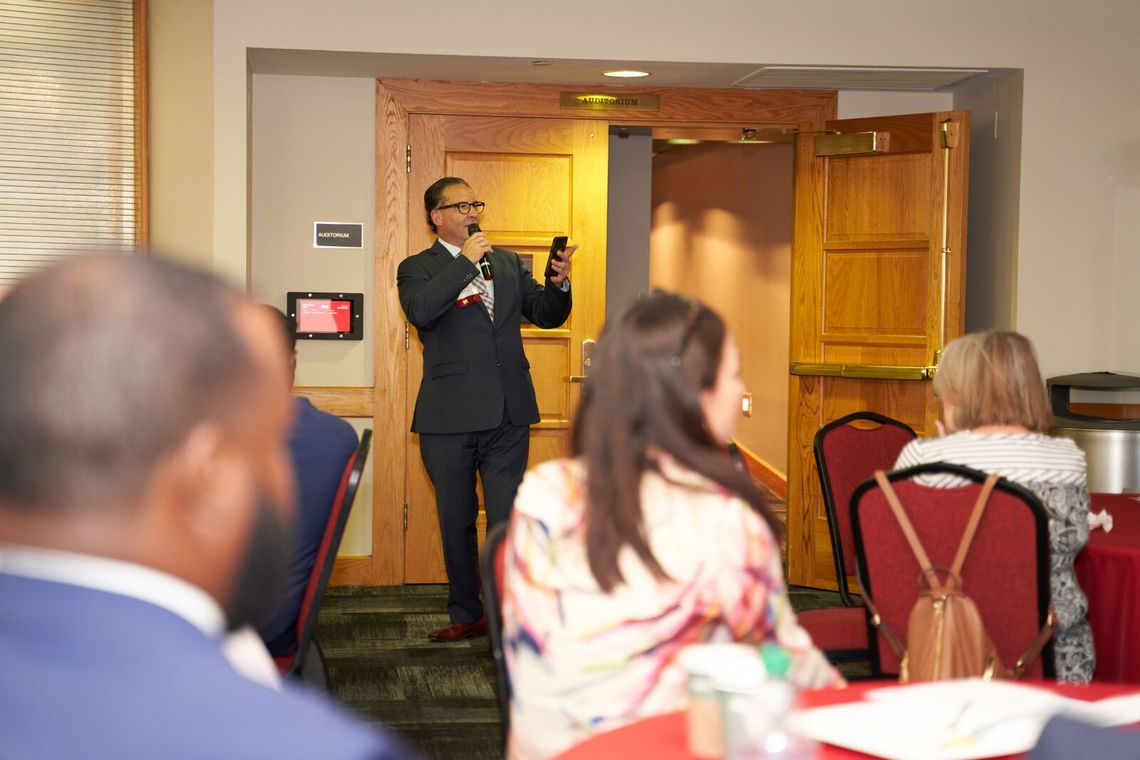 TPP's vision for Healthy Town Tioga Project comes at an opportune moment-- a time of convergence of political leadership, community interest, and public momentum around the need for comprehensive approaches to poverty reduction, development without displacement, and addressing the social determinants of health. However, it is sustained, comprehensive engagement of organizations and leaders, and continued cross-sector collaborations in these arenas that will prove the most effective. To date, Healthy Town Tioga Project has solicited support from elected officials, as well as from diverse national and area institutions. With long-term buy-in from national companies like Independence Blue Cross, philanthropic leadership from institutions like the Knight Foundation, non-profit expertise from the Urban Affairs Coalition and the Pennsylvania Horticultural Society, and educational prowess of institutions like Peirce College, Healthy Town Tioga Project represents an integrated strategy for community development. It is slated to break ground in late fall of 2020, and October 2 represented the first of what is planned to be a series of engagements and collaboration among community leaders, philanthropy, anchor institutions, non-profits and the business community. With sustained support and engagement, the vision of Healthy Town Tioga Project will be a true exercise how long-term, cross-sector partnerships can drive inclusive growth and shared prosperity.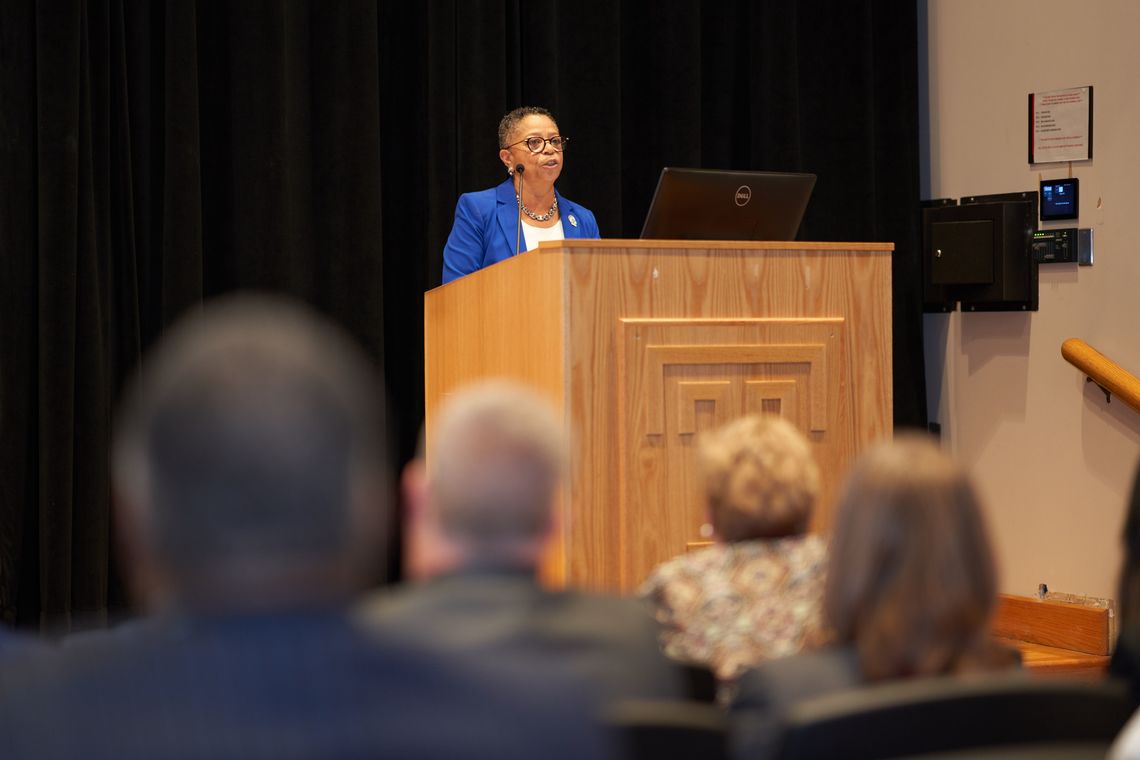 [1] Disclosure: TPP Capital Management is a member of the Economy League Board of Directors.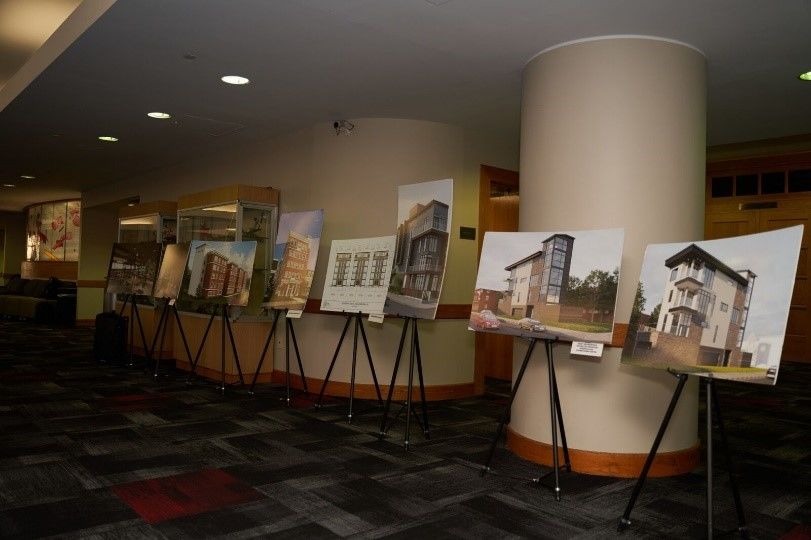 The Healthy Town Tioga Project Stakeholder Breakfast was made possible by the Knight Foundation.