That Could Be Me is Working to Change the Narrative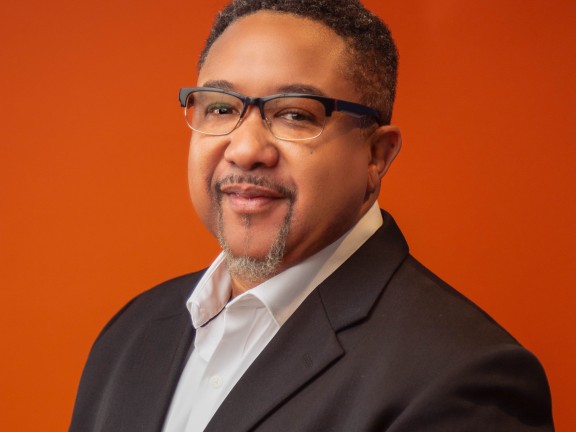 That Could Be Me is Working to Change the Narrative
Team: TCBMe by Derrick Tarver
Derrick Tarver is the Founder & Executive Director of That Could Be Me, a Philadelphia-based 501(c)(3) Social Selfcare Platform that empowers Black & Brown youth to define their own story, discover their potential & create their purpose through free access to creative expression technologies, wellness content & discreet mental health support. TCBMe is a finalist for the 2023 Well City Challenge.
I founded That Could Be Me because I want to empower kids to find their voice and to be heard through digital storytelling.
To me, the Well City Challenge is all about access. I grew up in a tough neighborhood and I was blessed to get a scholarship to attend a private prep school. I was lucky and got access to services and resources that many other students like me did not have access to.
I want to empower Black & Brown youth with this same type of access — open their worlds in the way mine was opened — beginning with creative expression technologies that will help them discover their voice and define their future through digital storytelling.
The purpose of TCBMe is to democratize access to collaborative creative technologies that amplify the voices of Black & Brown youth. Amid a mental health and gun violence crisis and a shortage of counselors, our kids are yearning to be heard, and searching for the tools to explore their feelings and define their future.
We know that today's youth communicate in their own way. Lyrics, fashion, pictures, instant messages, etc. are their 'love language.' Collaborative creative technologies can be leveraged as a form of peer-to-peer behavioral health support, and additionally as a means to forge trusting relationships with adult advocates who 'meet them where they are' and co-create with them. 
Being involved in the Well City Challenge, I've learned a lot about the power of partnership. I've met with several community organizations that I want to partner with in the future. The opportunity to meet with established organizations that have successfully forged trusting relationships with youth and their families has helped me refine my vision for That Could Be Me® and ensure it embodies the voice of the community.
It's so important to learn from your audience—I've spent the past few months identifying my key audiences and hosting focus groups to hear from them. The phrase "seek first to understand, then to be understood" has stuck with me throughout the challenge. This process has been one of co-creation and partnership, which is such an amazing way to build something.
I want to give The Economy League and IBX a huge shoutout. They're truly looking out for everyday people and giving them the resources to make their ideas become reality. There's a profound community of people trying to do good in Philadelphia. It was a big "Ah-hah!" moment for me when I saw how many people would go out of their way to help me in the spirit of brotherly love. I believe what you put out into the universe you get back. TCBMe is here to do some good in our community and I'm excited to keep partnering and building together.