Letter from the Executive Director
Doing Business During a Pandemic – Building It While We Fly It
On Friday March 13, 2020, the staff of the Economy League assembled in our conference room in 1800 JFK Blvd and I told them that as of Monday March 16, we would be "working from home," as the City of Philadelphia was mandating "social distancing" in response to the emerging COVID-19 outbreak. As a small non-profit organization with less than 10 full-time employees and a budget of around $1.5 million, we were nimble enough to pivot pretty quickly. Fortunately, most of our staff are millennials, adept in or at least unafraid of technology, so remote working for them was just another instance of a familiar communication modality. Fortuitously, although a fair portion of our revenue comes in the form of corporate contributions a large grant had hit our account prior to the lockdown, so I felt reasonably confident we'd be able to weather the storm financially, at least for 2020. Among several tough decisions we had to make was to cancel a hotel contract for an out-of-town leadership conference scheduled for October 2020, risking a significant penalty; the decision to postpone this annual event also meant a significant revenue hit. Over the course of the next 3-4 weeks we revamped programs, began cranking out high-quality content about the impact of the pandemic-induced lockdown on various segments of Philadelphia's economy and society, and even began a webcast called The Pivot where we interviewed leaders from the public, private, and nonprofit sectors about rapid organizational change.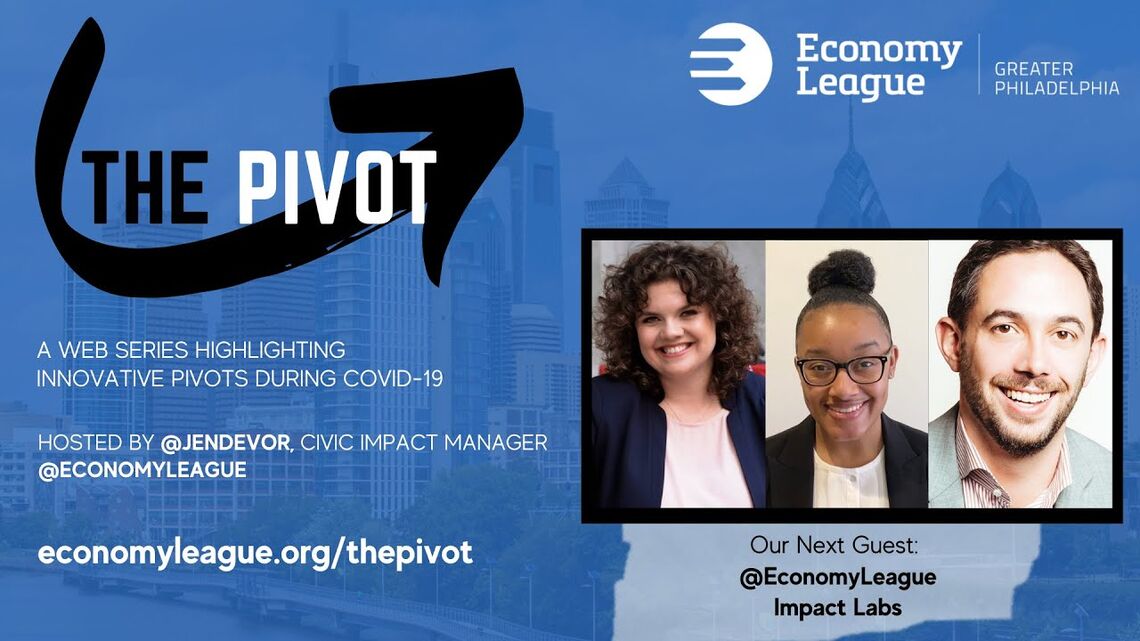 In the process of interviewing more than 20 business and civic leaders for the web series, we learned that all of us were building the proverbial plane as we were flying it; virtually no organization was prepared for such a rapid transition to a remote work environment, to having to conduct all business via virtual platforms. There was something both exhilarating and terrifying about being completely unmoored from traditional ways of doing things. Since we are, I'd venture to speculate, about two-thirds through the course of this pandemic as I write on a frigid late January 2021 day in my kitchen-turned-office in Philadelphia, I find myself wondering how much of what we have done to pivot will endure in the near-to-medium term once we are all vaccinated? Will we continue to work from home? Will the fear of another pandemic lead to permanent changes in business culture? Or will people have gotten so sick of being tethered to their homes and laptops that we will see a resurgence of more traditional modes of doing business? Will the enervating pace of one Zoom meeting after another lead us to slow down a bit, enjoy the sights and sounds of our neighborhoods? Will people who have been locked down from traveling and normal social interacting react like Scandinavians at the dawn of spring after a harsh winter, with joyous and raucous bursts of energy, boarding planes and trains and automobiles and heading to the slopes, the seashores, the theaters and restaurants as if nothing had ever happened? As I walk around my dense urban neighborhood, as bars and restaurants are again allowed to serve indoors and have set up all sorts of heated outdoor structures, I see signs of the latter – despite the fact that the US just clocked its four-hundred-thousandth casualty and Americans are dying at a clip approaching 3,000 a day.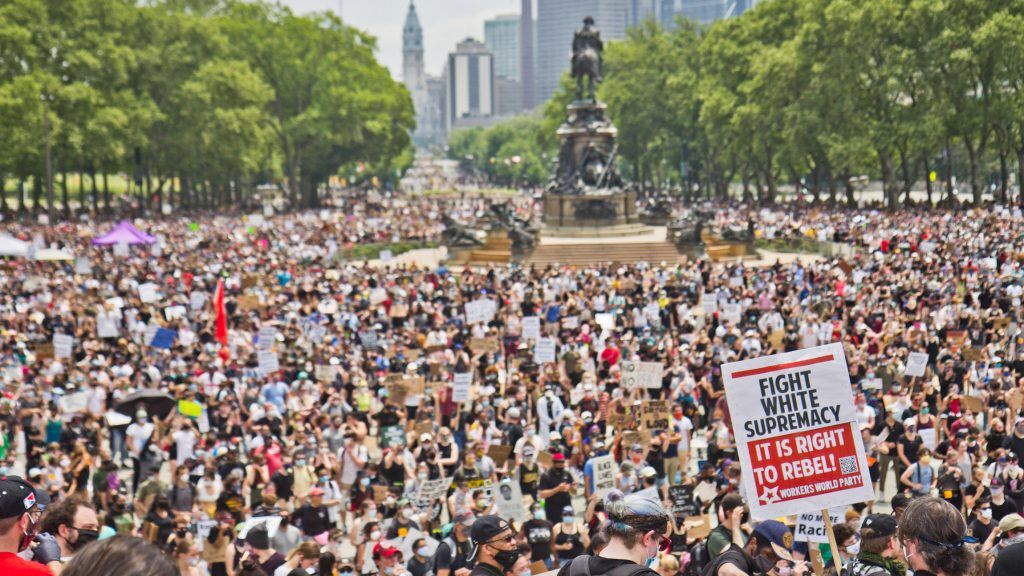 As if the complexities of dealing with a global pandemic were not enough, the videotaped killing this summer of yet another Black American, George Floyd, by a white police officer in Minneapolis set off weeks of protests, some of them accompanied by civil unrest and looting, launching the largest-scale movement for racial justice the United States has seen since the 1960s. Many corporate, civic, and
government leaders – with the notable exception of President Trump and Vice President Pence – performed another set of fairly dramatic pivots, from symbolism – statements of solidarity with the Black Lives Matter movement, declarations of Juneteenth as a holiday, removal of racist statues and symbols from public spaces – to substantive investments and commitments to policy change. The latter include Google's plan to increase Black and Brown representation in senior leadership roles by 30% by 2025 and a $175 million economic opportunity package to support Black business owners, startup founders, job seekers and developers; Bank of America's and PNC's $1 billion commitments to help local communities address economic and racial inequality accelerated by the pandemic; Comcast's and Apple's $100 million commitments to racial equity; Facebook's pledge to spend $1 billion with diverse suppliers and $100 million investment in Black-owned businesses; and JP Morgan's $30 billion commitment; to name just a few. It will be interesting to track the impact of these investments, and more interesting to see whether this movement leads a political realignment that might facilitate truly transformative policy change, such as reparations or a truth and reconciliation process.
Is the world flat or is there a new geography of jobs?
In the meantime, there is a burgeoning literature in the business press about what "big business ideas" will emerge from the pandemic, to quote an article from Bain.com. The emerging consensus among c-suite types seems to be that many of our major institutions have been shown lacking in agility: "We can't go back to the way we were," says Bain. "Instead, we must become a more adaptable, learning organization, competing not only with scale, but also speed." For those privileged workers like myself who were able to work entirely from home, the newfound flexibility has some upsides, such as shorter meetings (albeit more of them packed into a day), though some significant downsides too in terms of social isolation and stagnating social networks. Before we go too far down the 'work-from-home-is-the-new normal' path, I can't help but recall how much more compelling Enrico Moretti's "new geography of jobs" is than Thomas Friedman's "the world is flat" argument. Unless we have been pursuing a totally misguided path for twenty years in building hip urban neighborhoods, co-working spaces, and amenities that draw knowledge workers together across sectors for coffee and drinks, I am skeptical that Zoom meetings will ever fully displace the informal networks and agglomeration economics that have created a handful of "superstar" cities. While Zoom and Teams may be great ways for existing networks to maintain connectivity, I don't see them facilitating the sorts of informal connections that spin out of virtually any professional gathering of more than 20 people, or that regularly take place in the cafes in New York, San Francisco, DC, Boston, or Philadelphia. (As of late 2020, evidence was beginning to suggest that early work-from-home productivity gains were beginning to evaporate.)
In addition to nimbleness and flexibility, I would suggest that the movement for racial equity will necessitate the addition of a qualifier, what we at the Economy League are calling "inclusive agility." There is a large literature on the improved decision-making that happens in diverse teams, yet most corporate teams are not diverse. What will we do differently to ensure that our organizations are not only agile but diverse and inclusive? Will we change hiring practices to focus on skills and competencies rather than mere credentials? Will we build career ladders that will change the complexion of c-suites and sub-c-suite management teams to look more like the emerging multiracial society that the US is becoming? Will we invest in institutions like Historically Black Colleges and Universities and Minority Serving Institutions, which educate the vast bulk of Black and Brown students, so that their employment networks broaden and deepen? At present, Harvard's endowment is far bigger than the 90 or so HBCU's combined. The impact of the pandemic on higher education is very much up in the air, to say nothing of the severe disproportionate impact on primary and secondary school students, particularly students of color and rural students, who lack access to broadband technology and at-home IT infrastructure to fully participate in the learn-from-home environment.
It has been fascinating to be a participant-observer in this moment of crisis and iterative decision-making within a limited-information ecosystem in constant flux, within a very complex, interconnected, and interdependent global economy. In addition to the equity questions raised above, this moment should make us consider some of the well-established premises upon which the postwar economic order has been built. Will the pandemic and its attendant supply chain risks make us question the primacy of globalism? What is the role of political leadership (and its abdication) in managing fear and emotion, particularly within and across countries with highly polarized political systems and media landscapes, and what is its impact on economic activity? What will have been the utility of all of those petabytes of 'Big Data' in predicting and managing this crisis?
Building a 'greater' Greater Philadelphia…
As our region's local think-and-do tank, the Economy League intends to continue our focus on creating inclusive growth and prosperity in Greater Philadelphia – by cultivating informed and collaborative leadership across sectors, using data and research to inform decision-making, fostering a culture of civic experimentation and innovation, and opening doors to civic participation. Through Philadelphia Anchors for Growth & Equity (PAGE) we will harness the purchasing power of our major institutions to create opportunities for Black and brown-owned local firms the achieve scale. Through Impact Labs we will provide a platform to launch and accelerate social innovation; the Well City Challenge is in high gear in surfacing community-led solutions to the significant health challenges facing Philadelphia's huge millennial population. Through our revamped Greater Philadelphia Leadership Exchange (GPLEX), we will convene diverse cross-sector leaders to learn from and 'solutioneer' with each other while we open doors to civic participation. And through our Policy Hub data portal and analysis service, we will provide a steady stream of actionable intelligence so that policymakers can make informed decisions and journalists can have user-friendly facts at their disposal to hold the powerful accountable.
We hope you enjoy this issue of the new and improved Citizens Business, which the Economy League has been producing regularly since 1909. Feel free to ping me at [email protected] if you want to get involved in helping us build a greater Greater Philadelphia. Let's make it a better 2021!