2023 PAGE Real Estate and Construction Summit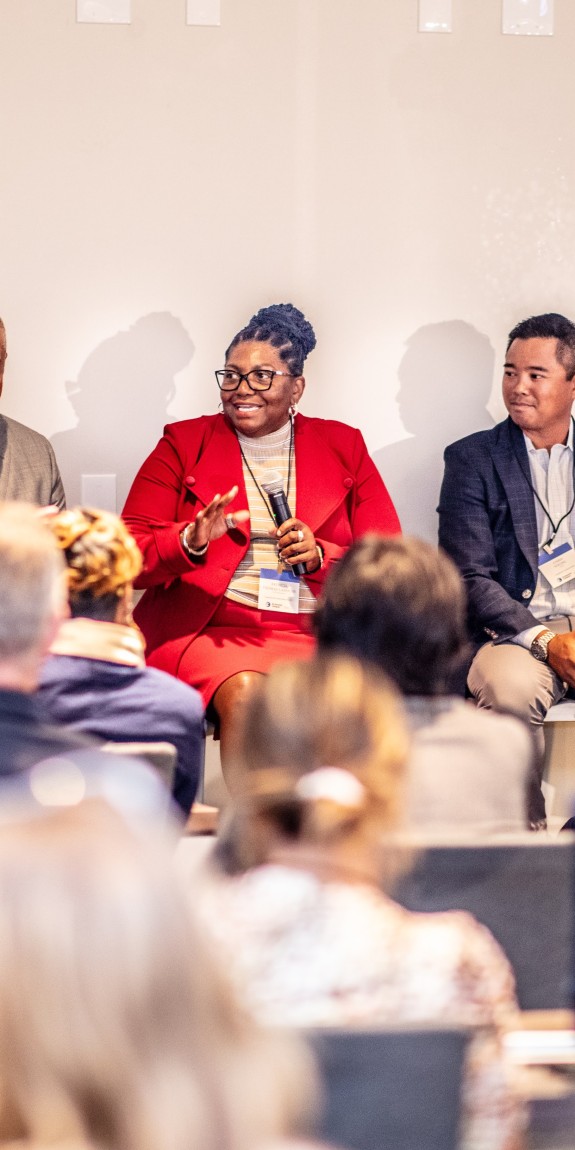 The first-ever PAGE Real Estate & Construction Summit sponsored by , is a unique convening of leaders who are working to diversify the construction industry.  The Summit outlined a vision for the future of diversity and equity in one of the city's key industries.  
Two panels of experts offered practical solutions to the challenges and opportunities in diversity, equity, and inclusion in the construction industry, followed by a fireside chat with Commerce Director Anne Nadol outlining City government's goals and responsibilities in addressing these challenges. 
Presentations were followed by a Construction Managers Roundtable, offering the diverse business community a clear view of upcoming opportunities and the ability to connect with the necessary project leaders. Our brilliant line up of Philadelphia construction leaders included:
Panel #1- Building Successful Institutional Partnerships as a Minority Business
Donald Moore- Senior Vice President – Real Estate, Facilities & Operations, CHOP
Craig Williams - President & CEO, Pride Enterprises 
Chris Young - CEO, Camfred Construction 
Patricia LaRoche - CEO, Cameron & Associates 8 LLC 
Blane Stoddart - President & CEO, BFW Construction Project Managers
Panel #2 - Preparing the Ecosystem for Upcoming Development
Lilly Reynolds - Director of Federal Infrastructure Strategy, City of Philadelphia 
Sharmain Matlock-Turner - President & CEO, Urban Affairs Coalition 
Emmanuella Myrthil - Chief Equity and Inclusion Officer, SEPTA
Andreina Perez-Hein - Executive Director, Everybody Builds 
Mia Fioravanti - VP Corporate Affairs at Hilco Redevelopment Partners
Closing Fireside Chat
Anne Nadol - Commerce Director, City of Philadelphia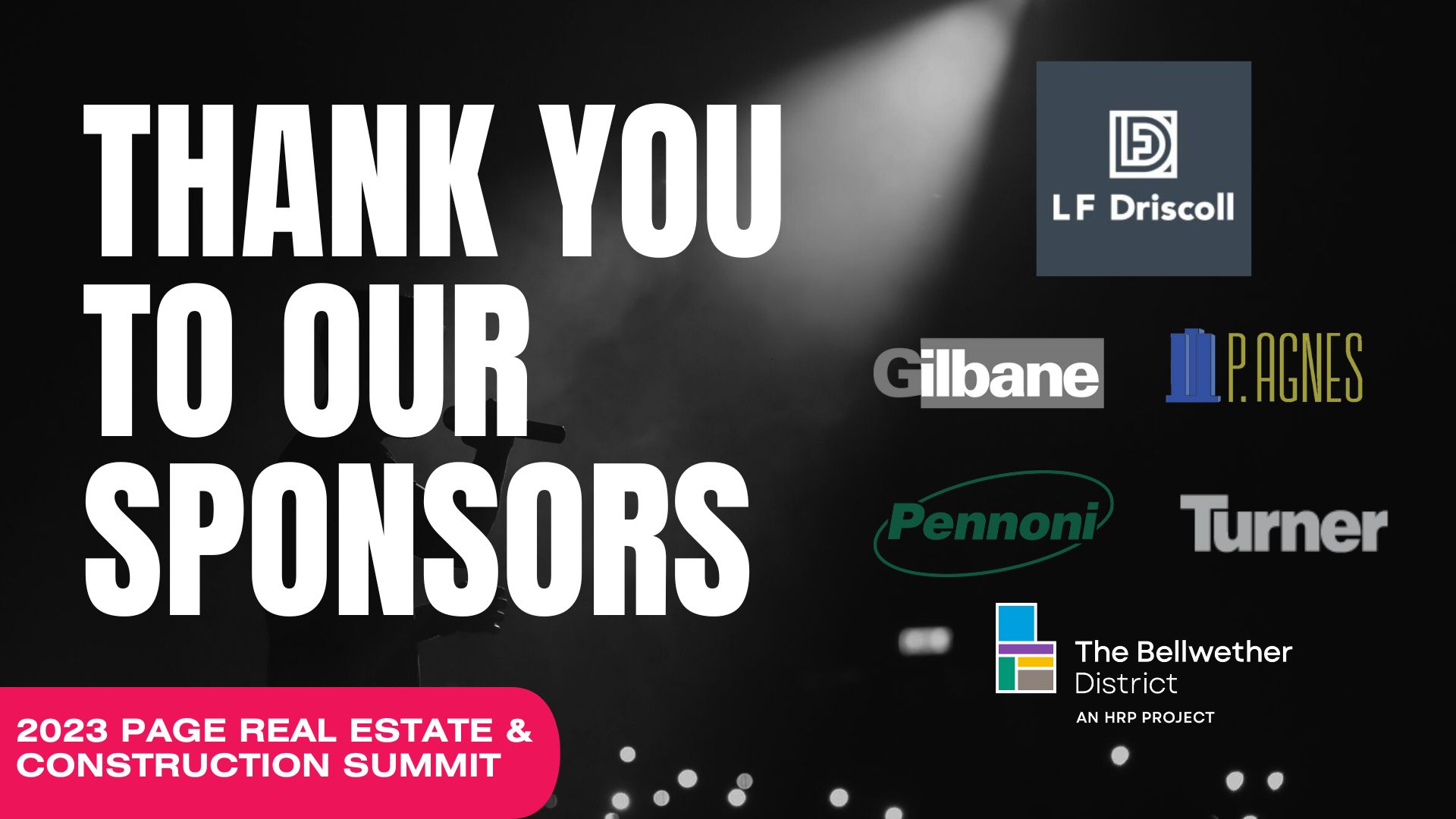 A Message from Philadelphia Anchors for Growth and Equity:
Thank you for joining us at the Real Estate and Construction Summit!
Our first-ever PAGE Real Estate and Construction Summit was a huge success! We are immensely grateful to everyone who helped make this amazing convening of regional leaders possible. Together, we made clear that Philadelphia's Real Estate and Construction community has the resources and motivation to advance equity and inclusion in the sector and enhance our competitive edge in attracting federal dollars.  

We'd like to extend our deepest thanks and gratitude to our moderators, speakers, and for their inspiring words and testimonials!Thank you again to our title sponsor LF Driscoll and supporting sponsors Turner Construction, P.Agnes, Pennoni, Gilbane, and The Bellwether District an HRP Project as well asFS Investments for hosting our event!  
If you or someone you know may have an interest in speaking with PAGE about how they can support, participate in, or benefit from our work at PAGE, please do not hesitate to reach out to us. Let's continue to grow an equitable business ecosystem together!
Thank you all again for joining our community. We look forward to seeing you at the next PAGE event soon!  
 
Questions, ideas, and inquiries can be directed to our PAGE Director, at [email protected]  
If you have any questions or ideas regarding how connecting diverse businesses with access to capital, please contact Melina Harris at [email protected]  

 Keep your finger on the pulse! Get future announcements and notices on upcoming events by subscribing to our newsletter FrontPAGE.