PAGE Hurdle Fund
The Hurdle Fund is a nimble grant fund designed by the Economy League and Impact PHL to serve local diverse businesses. THF seeks to eliminate small, low-cost hurdles - including insurance, equipment, certification, and more - in order to help local diverse firms win new or grow existing contracts with local institutions.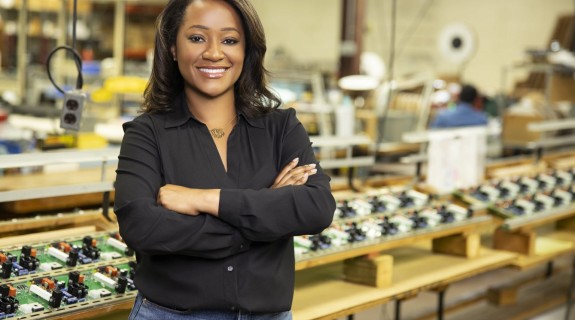 What Is The PAGE Hurdle Fund?
The PAGE Hurdle Fund aims to eliminate these costs for minority business entrepreneurs and owners, who are navigating traditional business challenges, compounded by COVID-19 impacts and the injustices of systemic racism that have inhibited capital access for Black and Brown communities.
- Kenyatta James, PAGE Director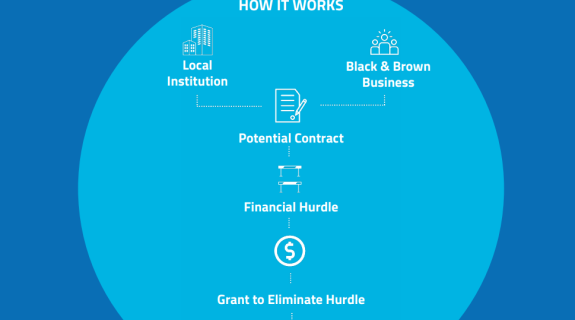 How PAGE Capital Works
According to data from the Economy League of Greater Philadelphia, Philadelphia's major educational and healthcare anchor institutions spend approximately $2B+ per year across 19 sectors, yet less than 12% of spending goes to local Black and Brown-owned businesses, creating a significant opportunity to connect contracts, grow businesses, create jobs, and build wealth in historically underserved communities.
The Economy League of Greater Philadelphia and ImpactPHL Launched PAGE Hurdle Fund, Aiming to Eliminate Barriers for Black & Brown Businesses Pursuing Institutional Contracts to Grow Businesses & Build Wealth.
The Hurdle Fund is a core element of PAGE Capital, launched in 2020 with support from a three-year Economic Development Agency (EDA) Build to Scale grant and is facilitated by The Economy League, ImpactPHL, and American Sustainable Business Network (formerly) Investors Circle. PAGE Capital connects businesses engaged in the PAGE program with aligned capital and capital-related resources, while also cultivating a broad investor network committed to investing for local racial equity across the capital spectrum.
The grant dollars will directly cover costs that derisk a qualified businesses' decision to pursue new or larger institutional contracts that the business is otherwise well-positioned to win and service.
PAGE is actively seeking prospective Applicants and Investors for our Hurdle Fund.
Are You Interested In Applying For PAGE Hurdle Fund Grant?
A local fund committee brings extensive experience to reviewing opportunities and approving the deployment of capital. Reach out to Melina Harris to receive more information. Qualified applicants can apply directly here.
Are you an Investor or Entrepreneur?
PAGE is actively seeking prospective applicants for our Hurdle Fund. Please reach out to PAGE DEI Data Analyst Melina Harris for more information on this innovative grant program and get involved.
Listen to PAGE Director Kenyatta James explain The Hurdle Fund on Vanessa's Money Hour podcast