Sharing the Philosophy of Ubuntu with Families in Philadelphia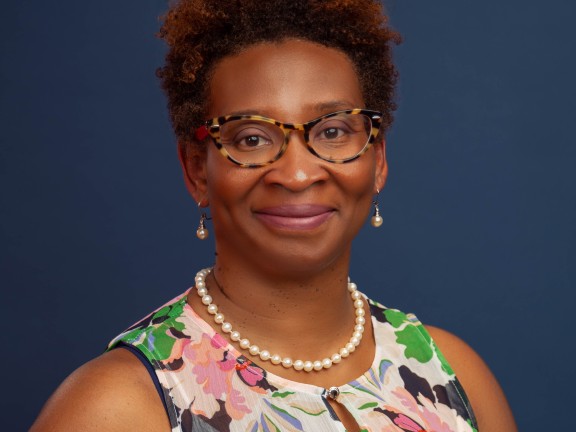 Sharing the Philosophy of Ubuntu with Families in Philadelphia
Team: Peds 360+ by Nichelle Adegbite-Maraventano
Nichelle Adegbite-Maraventano is founder of Peds 360+, a Philadelphia-based unique integrative approach to pediatric medicine by providing comprehensive, family-centered care. Peds 360+ is a finalist for the 2023 Well City Challenge.
Ubuntu is the African philosophy: "I am because we are."
During my childhood in Philadelphia, ubuntu was the lifeblood of my neighborhood community. My grandparents lived down the street from my family, as did many other multigenerational families. You know that it takes a village; well, we certainly had one, especially when it came to mealtime. The neighborhood had an open-door policy; everyone brought what they could to the table and together, we had a full and communal meal. These meals not only nourished us physically, but emotionally and spiritually by connecting us with our community.
For many individuals, the COVID-19 pandemic was an introduction to the concept of ubuntu. It prompted us to think of ourselves as a part of a whole. By realizing "what I do directly affects the people around me", and vice versa, we can better understand "I am because we are" with ubuntu working both ways.
When founding Peds 360+, I found myself rooting our mission in ubuntu, with the goal of fostering interconnectedness and shared humanity. This shapes our approach to, and relationships with, patients and families. Peds 360+ welcomes each of our care providers to bring their talents and gifts to the table so that we can problem solve for any particular family and child by blending conventional allopathic medicine with innovative therapies like yoga, gardening, and nutrition.
It is no small feat to inspire communities to embrace ubuntu, but it is made all the easier by starting with children. By practicing trauma informed care and using outcomes-based systems with our youth, we create generational wellness where comprehensive and holistic care is the norm.
To achieve prolonged community engagement and create true cultural connections, we know that communication and reflection are key. To understand patient's and families' needs, we are excited to kick off our inaugural event series Keepin' It Moving, including pro bono hands-on experiences and educational sessions around Abington Township and the City of Philadelphia. This is just the beginning of our journey to reach underserved populations with equitable healthcare and create a shift in the community's perception of pediatric service and wellness.
Join us to learn more information about Peds 360+ at our upcoming Keepin' It Moving events:
hilosophy of Ub
More dates to come, times and locations tbd