Well City Challenge Finalist Blog: Helping Young Philadelphians Learn Healthy Habits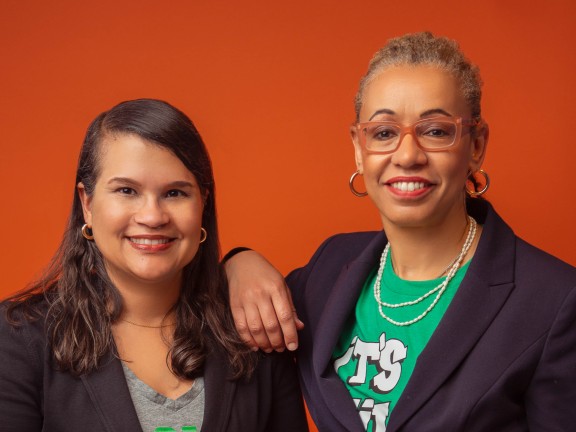 Helping Young Philadelphians Learn Healthy Habits
Team: Healthy Heart Philadelphia by Ngozi Onuoha
Ngozi Onuoha is founder of Healthy Heart Philadelphia, working to address health inequity and primordial prevention of heart disease by training high school students in local community schools and via social media platforms. Healthy Heart Philadelphia is a finalist for the 2023 Well City Challenge.
Growing up in Africa, my mother rarely allowed me to drink soda or eat candy as a child. In my early adulthood, I moved to Philadelphia to continue my education. As a resident in medical school, every break I had, I found myself drinking soda. After a few months of this habit, I had gained some weight and decided my best option was to cut out soda which was quite easy for me. For those who grow up drinking soda, the option to eat healthier and cut out soda may not be as easy, especially if they were never given access to healthier alternatives.
Through my work with Health4Naija, a startup I created in 2016, I learned about providing health education content to multicultural and diverse audiences helps bridge knowledge gaps. My work with Health4Naija is based in the diaspora in Nigeria, but I realized these knowledge gaps are in every community, especially here in Philadelphia. According to the Pennsylvania Department of Health, heart disease is the leading cause of death in Philadelphia and is exceedingly higher than the state average. These statistics were astounding to me, as heart disease is completely preventable, which is why I began Healthy Heart Philadelphia and pitched my idea to the Well City Challenge.
Healthy Heart Philadelphia is a project within Health4Naija. I partnered with Janelle Eligon-Ketchum, RD, CDE, founder of Nutrition Unlimited, to provide preventive programs for teenagers and young adults in our city. Heart disease is completely preventable and can be avoided, so we focus our education on primordial prevention in the teen years.
With the support of the Well City Challenge, we are able to discuss the social and environmental conditions causing this higher frequency of heart disease in Philadelphia. In our current phase of the competition, we are beginning to work with community organizations to begin health education courses and cooking lessons for teens. These lessons will teach our community about the risks of unhealthy eating and how to create positive habits that will carry over as they continue on in life. As we continue in this experience, we are being connected to resources that will allow us to continue this preventative education throughout the city. Our ultimate goal is to shift how we look at our food and nutrition on a daily basis in order to optimize our health for a better quality of life and longevity.
Visit our website here: https://health4naija.com/category/healthyheart/!
Related News
There are no recent news posts for this topic.