TCBMe Wins $50K Well City Challenge Grand Prize!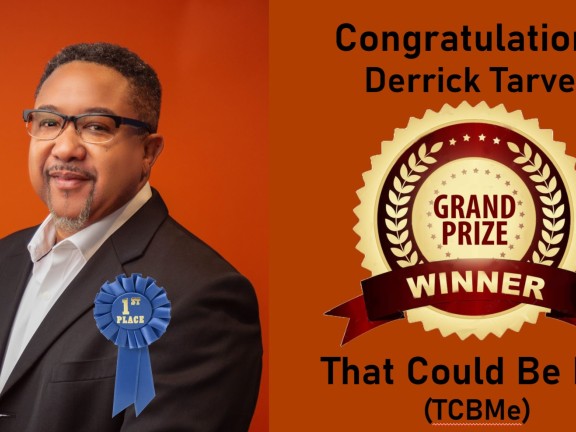 For Immediate Release: September 27, 2023                                                                         Press contact:
Mike Dunn
Ceisler Media & Issue Advocacy
Email: [email protected]
Phone: 215-570-3432
$50,000 Well City Challenge 2.0 Grand Prize Winner Announced
Local entrepreneurs honored for initiatives to improve the mind and heart health of Philadelphians
PHILADELPHIA — TCBMe, a social selfcare platform that empowers Black and Brown youth to define their future and unleash their potential through free access to creative expression technologies was named the $50,000 Well City Challenge 2.0 grand prize recipient during the Well City Challenge Community Showcase on Tuesday, September 26. 
Presented by the Economy League of Greater Philadelphia (ELGP) in collaboration with Independence Blue Cross (Independence), and Accelerate Health Equity (AHE), the Well City Challenge Community Showcase celebrated the best concepts and business plans that made it through the rigorous Well City Challenge 2.0. This social impact program supports innovators with new ideas for addressing and improving mental and physical health through community-led solutions. The Community Showcase celebrated the culmination of months of planning, market research, pitch presentations, and business acceleration for the six Philadelphia-based team finalists. 
"We're very excited to see TCBMe and our other teams usher in a new wave of healthcare solutions to jumpstart generational wellness amongst Philadelphians," said Jeff Hornstein, Executive Director of ELGP. "One of our goals at the Economy League is to lift up and empower our city's promising entrepreneurs. For so many, just some encouragement and a bit of guidance is all they need to be successful and make an impact, and we could not be prouder of the teams that we have worked with this year.
"I would like to extend a huge thank you to the Economy League of Greater Philadelphia, Independence Blue Cross, Accelerate Health Equity, Launch Point Labs and all of the amazing mentors for being so generous with your time," said Derrick Tarver, founder of TCBMe. "The Well City Challenge provided all of us with equitable access to top notch resources to let us bring our ideas to life, and I can't thank you all enough."
In addition to awarding $50,000 to help implement TCBMe's business plan, the evening event also honored the incredible work of the other five Well City Challenge finalists. Finalists for three unique categories – Creating Safe Spaces, Equitable Access to Nutrition & Care, and Supporting Community Connections – were selected from among a pool of more than 100 applications representing 46 ZIP codes in Southeastern Pennsylvania and surrounding counties. The showcase provided members of the community with an opportunity to interact with the winning teams and join their tables, as well as ask questions related to ideas being presented and hear about the competition's accelerator experience. 
"As Independence continues to uncover and address root causes of health inequity, we congratulate TCBMe in their efforts to support and create a healthier community," said Kernika Gupta, Director of CEO Initiatives at Independence Blue Cross. "The Well City Challenge has shown us that there is great opportunity in teaming up with grassroots innovators and influential enterprises. We would like to congratulate all the finalists for their hard work and their extraordinary community commitment."
The six Well City Challenge 2.0 Pitch Competition winners honored were: 
That Could Be Me (TCBMe) – a social selfcare platform that empowers Black and Brown youth to define their future and unleash their potential through free access to creative expression technologies. TCBMe helps them find their tribe, then collaborate to write lyrics and stories, create art & comics, and produce photography and fashion. Their transformational, evidence-based programming nurtures behavioral health and teaches marketable skills that help them bring their ideas and dreams to life.
PEDS 360+ Corp – a unique, integrative approach to pediatric medicine by providing comprehensive, family-centered care. The PEDS 360+ team of healthcare professionals combine allopathic medicine with innovative therapies such as yoga, gardening, and nutrition to promote the overall health and wellness of their patients. 
Well Within Reach – promotes opportunities for access to quality health and wellness resources that are often considered "complementary" to traditional treatments such as music therapy. Well Within Reach is owned by a collective group of local wellness-oriented businesses and residents who are focused on making creative therapies accessible to all to help individuals and communities overcome mental health challenges. Services are facilitated by local wellness providers at local public spaces and online through community partnerships. 
The Hermitage Philadelphia – is aiming to establish a not-for-profit retreat center for Community Mental Health professionals at the historic Hermitage Mansion in Fairmount Park, Philadelphia. The Hermitage Philadelphia will offer a variety of free to low-cost wellness services in a welcoming, hospitable, and non-clinical atmosphere to promote rest and peace for practitioners to receive the care they so often provide to others. 
EPIC Life – a Community Development & Wellness App that aims to meet people in the nightlife activities they are interested in, while addressing core issues of isolation that lead to heart and mental health decline, with a "Nightlife to Whole life" framework. This platform enables organizers to post nightlife events & opportunities, but also includes mindful, engaging health and wellness content from diverse providers. The app includes personalized content and impact tracking.
Healthy Heart Philadelphia –addresses health inequity and primordial prevention of heart disease by training high school students in local community schools and via social media platforms. The program includes live workshops, wellness talks, food prep and cooking demonstrations, and online content. Healthy Heart Adults Philadelphia identifies and provides heart disease screening and education services to adults 35 years and above in high-risk areas of Philadelphia. 
"Our partnership with IBX and the Economy League through the Well City Challenge has been incredibly meaningful to advance our core mission of eliminating health disparities in Philly," said Erica Dixon, Director of Accelerate Health Equity (AHE). "Innovative, community-led solutions like the ones TCBMe have developed are key to meeting the needs of underserved Philadelphians."
The Well City Challenge 2.0, a follow-up to the first Well City Challenge, was inspired by research conducted by ELGP, AHE, and other partners through listening sessions across Philadelphia communities to discuss cardiovascular and mental health and the barriers that prevent Philadelphians from accessing quality care in their neighborhoods. In particular, the Well City Challenge 2.0 emphasizes supporting black and brown Philadelphians who have less access to healthy food, quality housing, and safe and affordable options for physical activity.
Additional information about the Well City Challenge 2.0 is available here.