Impact Labs
Despite its venerable history of technological and political innovation, Philadelphia has not been known for civic innovation. We decided to change that by adapting a 'fail fast' model from the tech world, holding regular thematic innovation challenges to identify, incubate, accelerate, and pilot community-driven solutions to our region's complex challenges.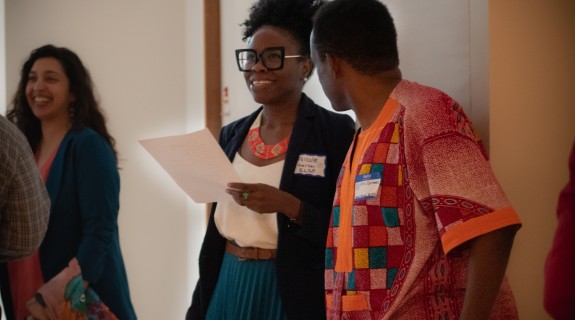 Why Impact Labs
Impact Labs was born out of a desire to leverage Philadelphia's long history of scientific and technological innovation to spark civic innovation. Through regular innovation challenges, the Economy League identifies, supports, and invests in everyday innovators poised to tackle our region's most complex challenges.

In 2022, powered by funding from Independence Blue Cross, the Economy League partnered with Accelerate Health Equity to launch the Well City Challenge: Community Solutions for Heart & Mind Health. Nearly 100 everyday innovators submitted proposals aimed at addressing significant health equity challenges facing our communities. On September 26, 2023, we announced the winner of the $50,000 grand prize for this challenge - Derrick Tarver's That Could Be Me, a social selfcare platform targeted at young Black males. We're working with Derrick to pilot his idea. Stay tuned for updates!
Recent Innovation Challenges
Get the latest from Impact Labs' Well City Challenge.
Subscribe to the Well City Challenge newsletter.